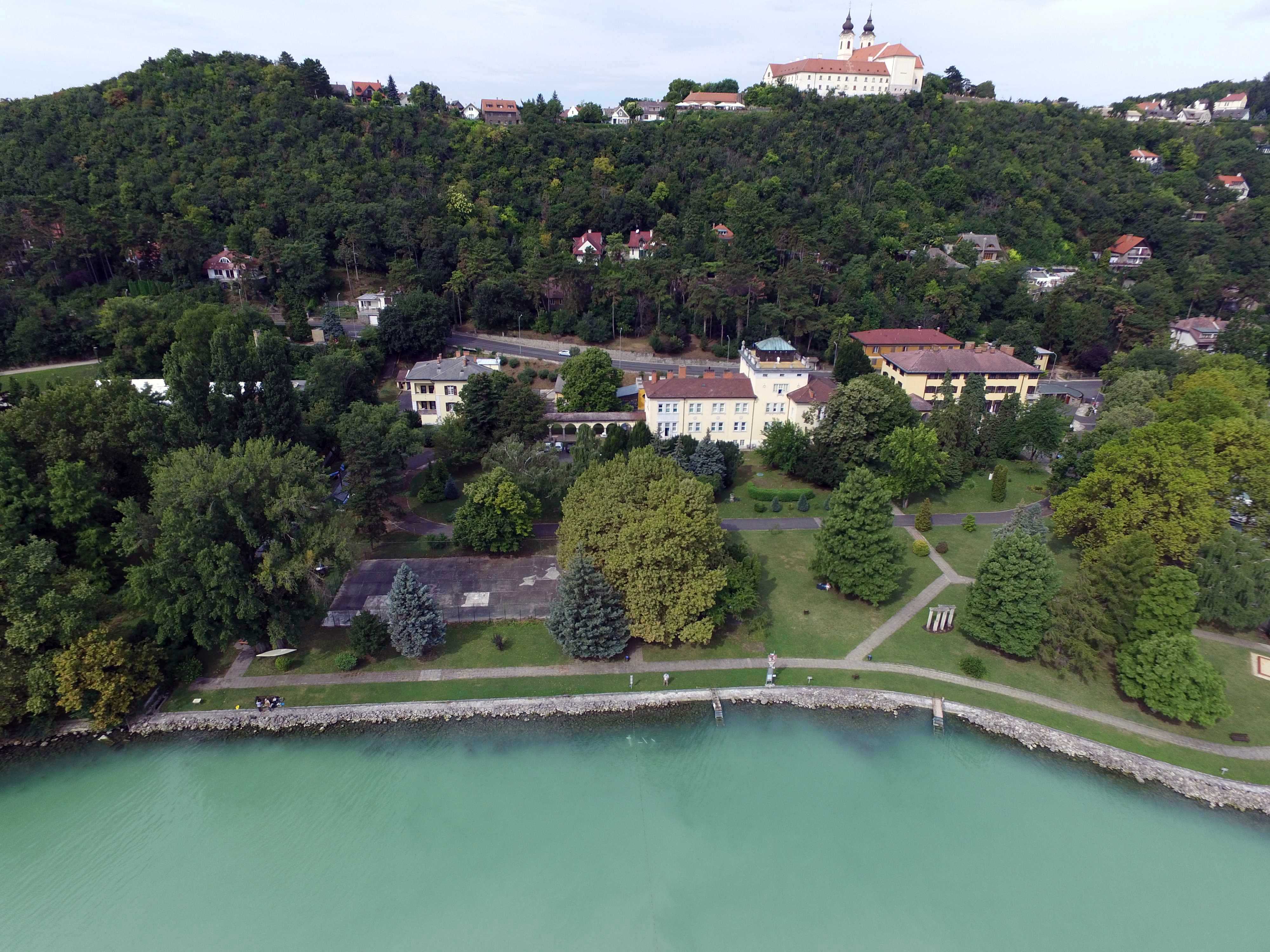 The Balaton Limnological Institute of the Hungarian Academy of Sciences (MTA) Centre for Ecological Research is the leader of academic, water protection and aquacultural research of Lake Balaton since 1927. At the time of its establishment the Hungarian Biological Research Institute (later known as the MTA Institute for Biological Studies and the MTA Balaton Limnological Research Institute) was in the top 100 independent research facilities of the world.
The Institute had its own shoreline, pier, research boat, boat house, aquarium rooms and an aquarium display area for the public. In addition to the main building, residential buildings were also built, along with a fully furnished study house which now operates as a guest house with full board. The Tihany Institute was initially integrated into the University of Collections. It has remained in close contact with the Hungarian National Museum, and since 1952 it is the part of the Hungarian Academy of Sciences.
Lake Balaton with its 596 km2 surface area is the largest lake in Europe outside of Russia. however, the lake is very shallow, and since the average depth of the lake is only 3.25 m, as a result of intensive wave action, the lake water is oxygen saturated, and very turbid. The water of the lake is oligo-mesotrophic a welcome change from the eutrophic stage in the 1970 – 1990. In addition to the rich plankton life, it has significant wildlife in the littoral zone. The lake has 44 native species of fish and 22 non-native species on a permanent or temporary basis.

Balaton Limnological Institute MTA ÖK 8237 Tihany, Klebelsberg Kuno str. 3.
tel: +36 87 448244; fax: +36 87 448006