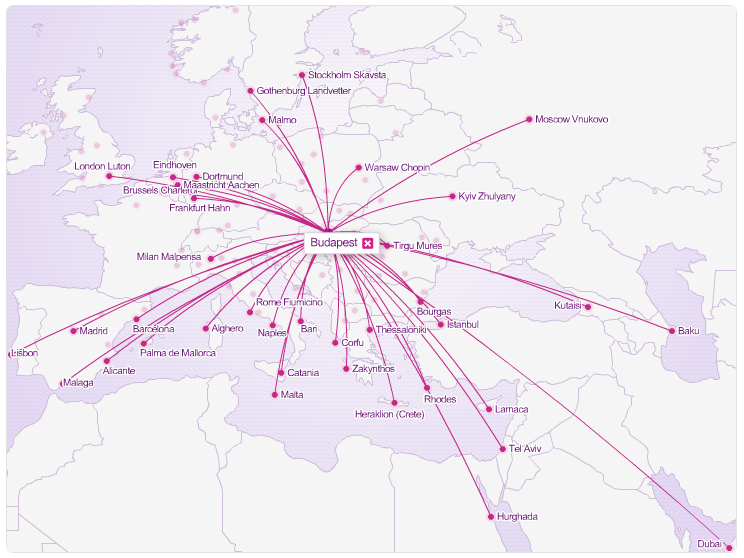 Air:
Fly to Ferihegy International Airport Budapest (BUD). It is located within 1.5-2 hours from the course location. The BUD airport is not too large and generally pretty user friendly. many arlines fly to Budapest including Delta, Lufthansa, KLM and AirFrance. In addition, BUD is a hub for the low cost airline Wizz Air which will fly passengers from any of the European locations.
Please use the link below to receive up to 15% on a ticket traveling to ConGen2016,   Attractive discounts on a wide range of fares on all Air France and KLM flights worldwide. Event ID Code to keep for the booking: 27823AF
Ground:
We will be providing transportation for students and the faculty only. If you have missed your pickup, or are on your own, you could follow these directions:
From the airport, take a Minicab (actually a minibus). These charge a fixed fare between any two addresses in greater Budapest. You want to go to Déli Station, which should take about half an hour. There are reasonably frequent trains (www.elvira.hu) from Budapest Déli to Balatonfüred at fares which are simply cheap (about 8- EUR). Journey times vary but three hours is a good average. Please use caution and avoid taking a ride with strangers offering transfers from the BUD airport. Use either the shared shuttle (Airport Minibus) or the officially appointed cab company to service the airport (Főtaxi). There are also many private companies offering pre-booked limousines.
The bus station in Balatonfüred is a few yards from the railway station and there are regular buses to Tihany at even cheaper fares! The bus stops right in front of the holiday resort "Club Tihany", where the water sport base is situated in. If you want, you can combine your transfer with a guided sightseeing tour. If you want, you can hire a taxi at this point they are cheap.
A Google map below can help you figure out your own arrangements.