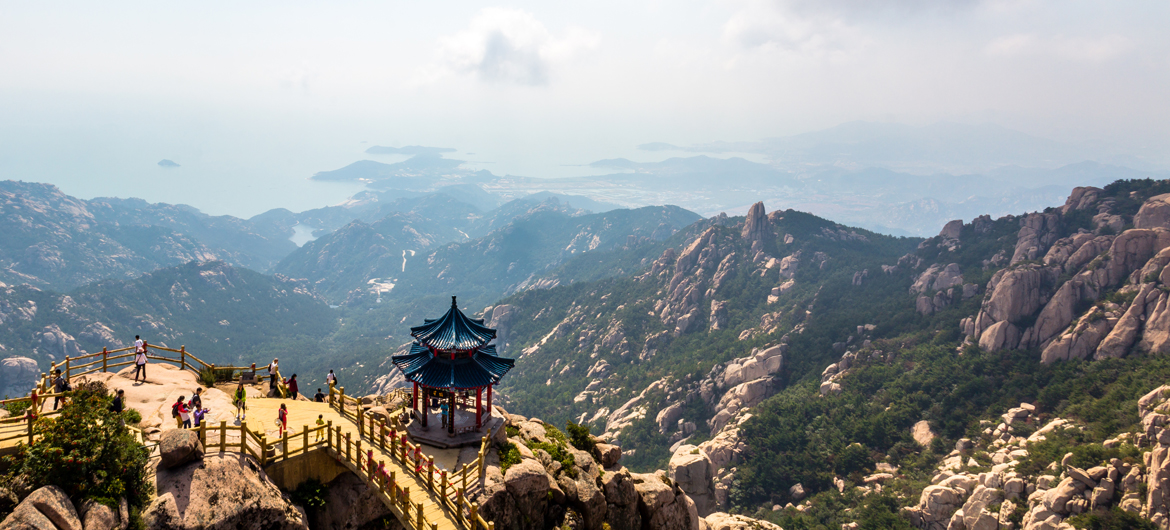 To the Conservation Genetics Community:
We are pleased to announce that ConGen GLOBAL is offering a the next edition of the Recent Advances in Conservation Genetics Course (ConGen2020), which will be held in at the BGI Genomics Research Laboratories in Qingdao, China, June 9-19, 2020.
The venue is located on the outskirts of the beautiful city of Qingdao, in China's eastern Shandong province, a port city of skyscrapers, parks and beaches bordering the Yellow Sea. Qīngdǎo (青岛) means "Green Island". The winding cobbled streets, historic German architecture and red-capped hillside villas are captivating and there's so much to enjoy in the city's diverse food scene, headlined by the ubiquitous home town beer, Tsingtao, first brewed in 1903. The nearby sea keeps the town cool during summer, and slightly warmer in winter. We chose this location for ConGen2020, as it combines the fresh sea air, a mix of European and Chinese architecture, and dashing modern face looking into the future. Qīngdǎo (青岛) is also adjacent to some of the most scenic natural sites in China.
Qingdao is now home to the new BGI Genomics Research Laboratories, who will serve as the local host and a generous sponsor for ConGen 2020. BGI-Qingdao is the major center of theoretical and technical research for genomics in northern China. BGI was the first major collaborator and sponsor of the Genome 10K project. Together with the collaborators, BGI-Qingdao contributed to a number of conservation genomics projects including genomes of oyster, proteus, bamboo shark, and flatfish.
The course will host 25-30 participants dedicated to the conservation of animals and plants and about 20-25 distinguished faculty from around the world. The course is directed by its founder, Dr. Stephen J. O'Brien, and taught by renowned scientists conversant in the methods, interpretation, and applications of genomic-based analyses for conservation of endangered species. The 20-25 esteemed experts listed below will share their personal research expertise and experiences in this important and rapidly developing field. The ConGen2020 faculty represent an amazing group of people who come from around the world and will be teaching, sharing their current research and conservation stories, and interacting with students during the course.
Participants will learn how to handle bioinformatics pipelines and algorithms for analyzing genomic and genetic data through lectures and hands-on computer tutorials. Some of the topics to be covered include:
– Study design for conservation genomic projects
– Overview of genome sequencing and reduced representation methods
– Genome assembly and annotation
– Read mapping
– Variant discovery
– Analysis of genomic diversity and inbreeding
– Identification of deleterious variants
– Admixture analysis
– Estimation of historical effective population size
– Application of genomic data to aid conservation of ex situ and in situ populations,
Each evening will feature a keynote-style lecture by guest faculty on their seminal research advances and interpretations in conservation biology and genomics. A full day wildlife-based field trip will be planned by local hosts from BGI-Qingdao.
Please fill out the registration form on the https://conservationgenetics.org/congen2020/registration/ website to be considered as one of the participants for the course. We encourage graduate students, postdoctoral scholars, early-career researchers and established research scientists to apply. Participants should have previous coursework and/or experience in evolutionary biology, genetics, genomics, and/or population genetics and be familiar working in the command-line environment. The ConGen2020 committee will review the applications and announce acceptances by March 1. Admittance to the course is competitive so please be sure to submit your application in a timely manner.
The cost of participation in ConGen2020 is $2,300, which includes tuition, lodging, meals, and transportation from and to Qingdao Liuting International Airport (TAO) to and from the course venue on the first day and last day of the course.
Application  for the ConGen2020 acceptance  is a competitive process: the committee will evaluate your application and will mail you an acceptance letter if you are qualified.  You do not need to pay the registration fee before receiving the acceptance letter.  You will have at least until April 15th to pay your registration deposit, or forfeit your placement to the next person on the waiting list.
Time: June 9-19, 2020
Address: BGI–Qingdao, BGI-Shenzhen, Qīngdǎo, Shandong Province, 266555, China
Contact: 
webpage: http://conservationgenetics.org
Deadline  Applications Close:    February 14, 2020